BRANDED COFFEE CUPS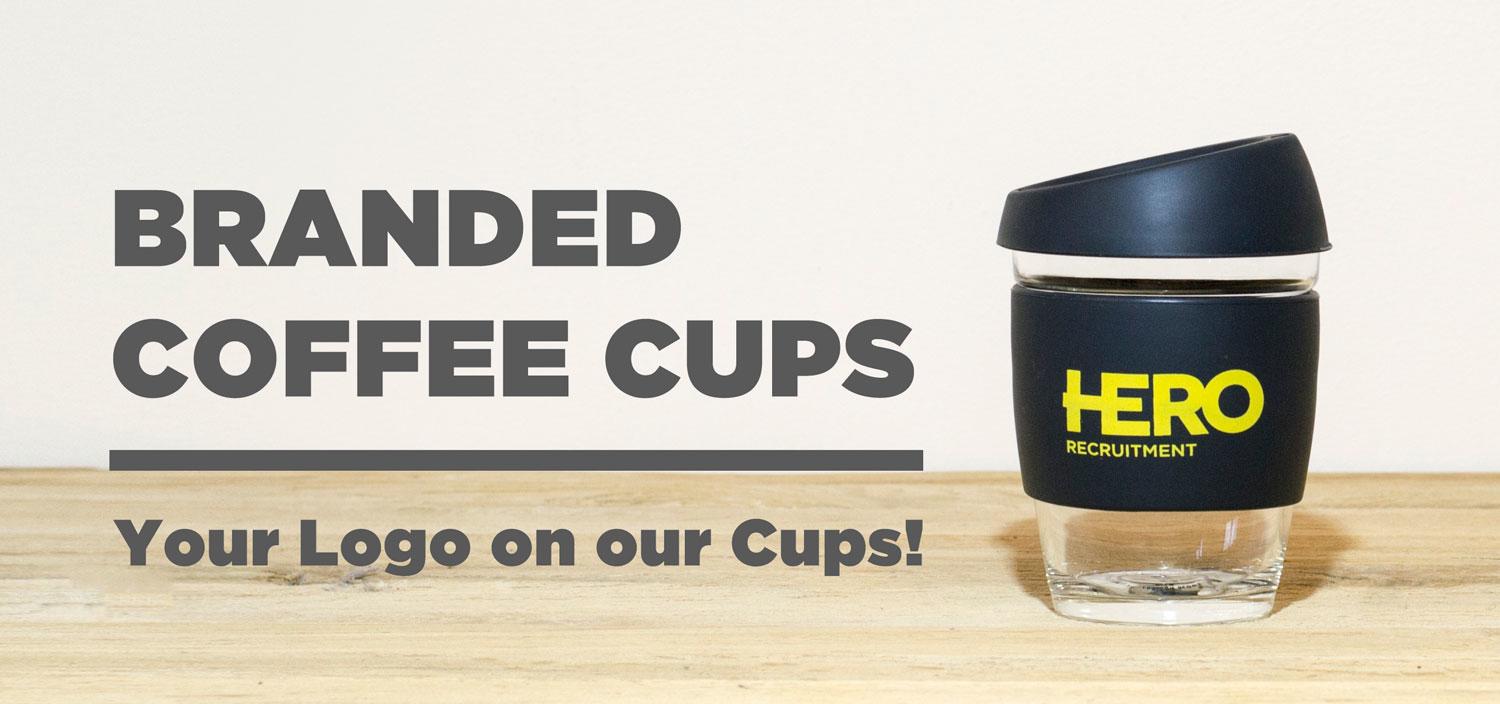 Co-brand our Glass Coffee Cups with your company logo. Showing your commitment to reusable coffee cups and saving the planet.
Whether you're looking to print your company logo, or a message you wish to advertise, we can print on our reusable glass coffee cups.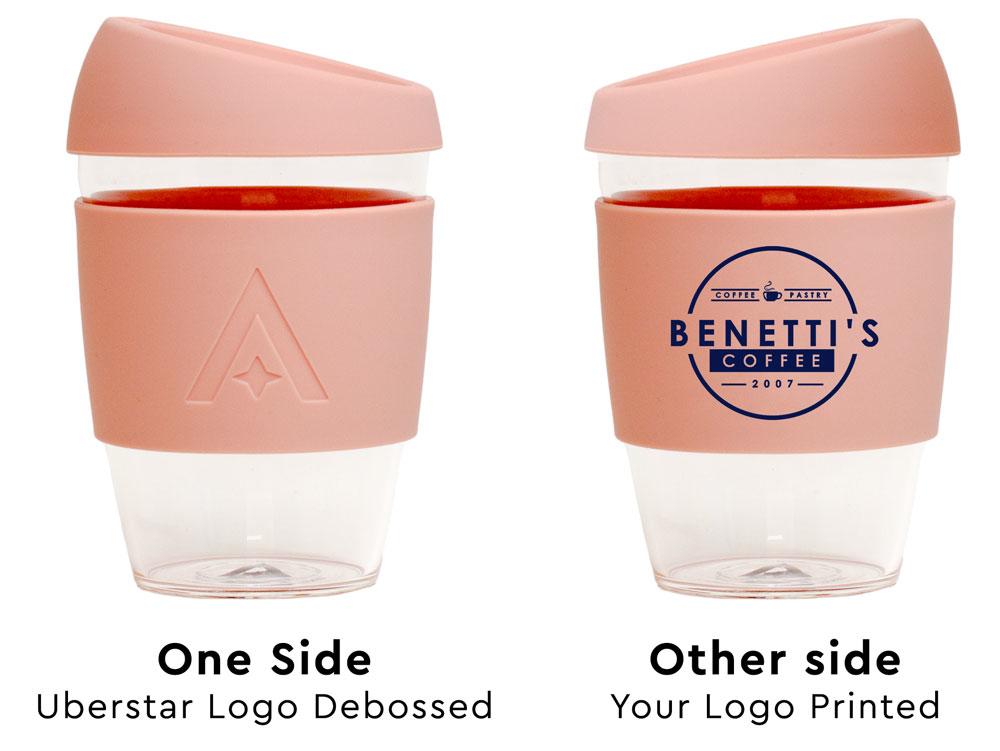 Uberstar logo embossed on the front. Your logo printed on the reverse
We make the ultimate reuse coffee cup. Made from glass it doesn't effect the flavour of your drink and cleans up like new, time after time. 100% plastic free, your drink won't be effected by any nasties. The glass cup, silicone sleeve and silicone lid are dishwasher safe and microwave safe.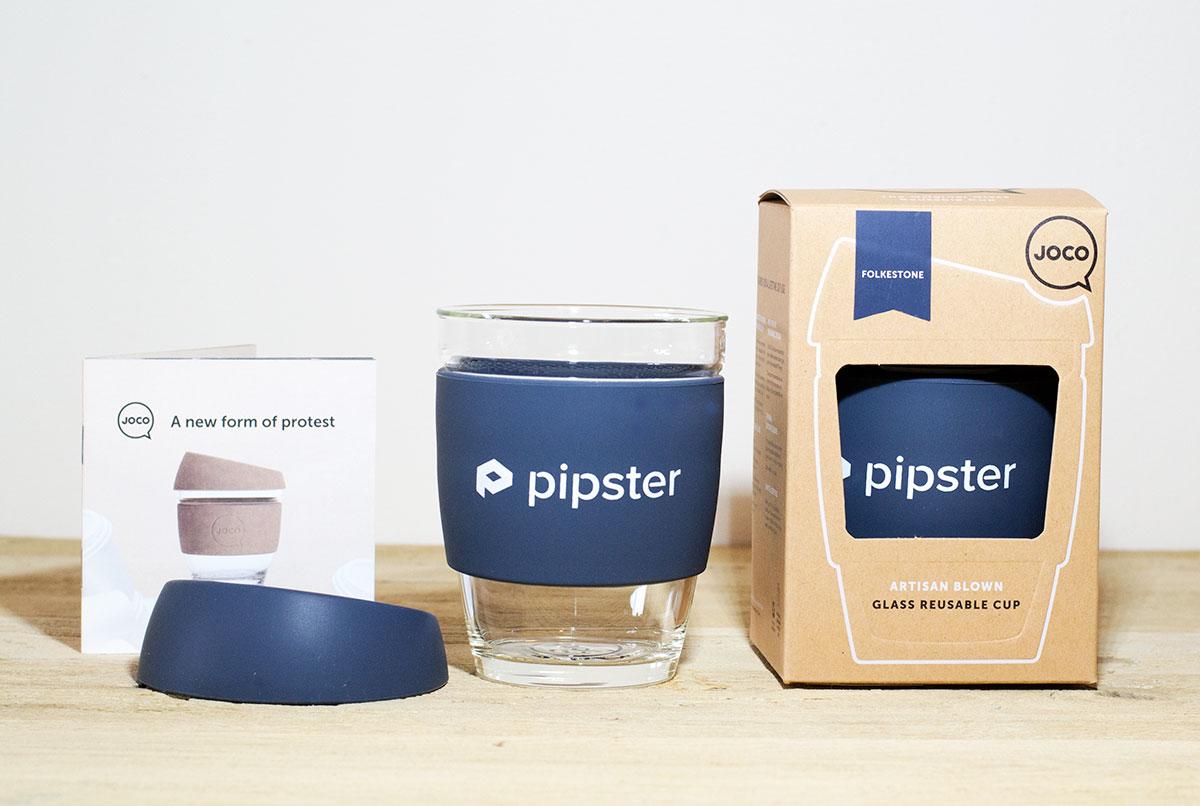 Your logo printed on our glass coffee cups. 100% plastic free. (Logo 60mm wide)
Co-Branding Options
There is no character limit for printing on our sleeves. We require a high resolution image, 300dpi in either JPG, PDF, EPS, AI format
We can print in 1 colour or 2 colours
The minimum order is just 50 units
There is no extra cost for printing on different colour sleeves. Therefore for a 50 unit order, you can have 10x Cool Blue, 10x Black and 30x Mood Indigo.

No extra charge for printing the same logo on different colour cups
You have the option to print on our 8oz, 12oz and 16oz cups. Maximum print size is 70mm x 32mm, 100mm x 49mm, 110mm x 59mm respectively.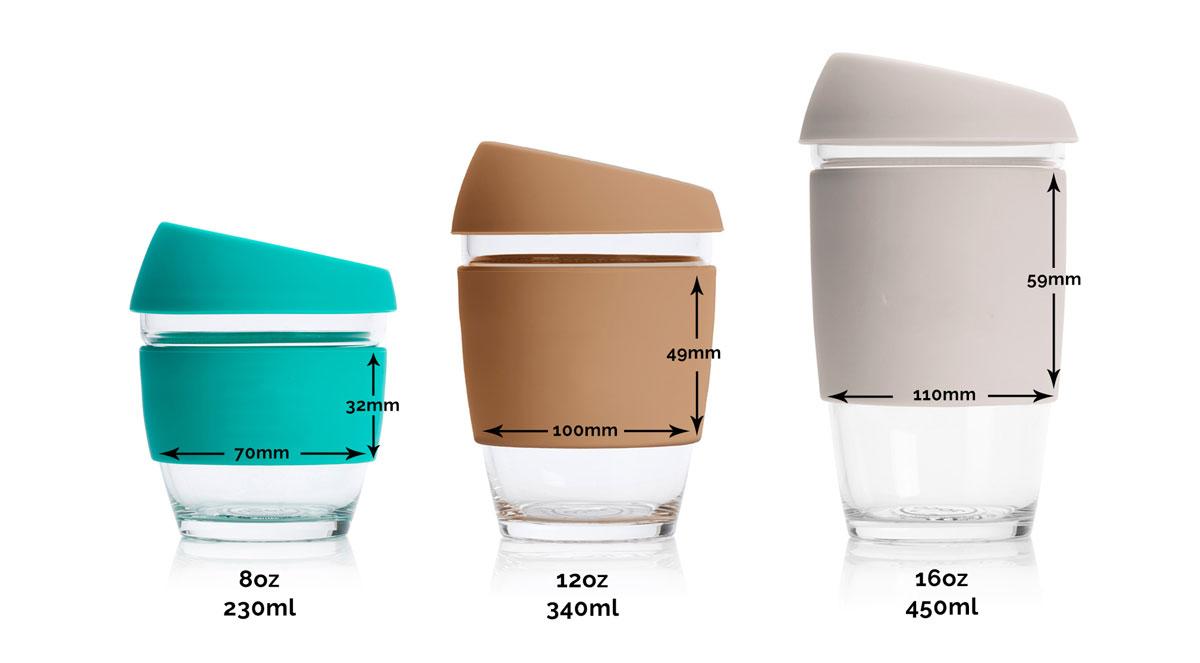 Production time is 14-21 days after order is accepted
If there is text on your logo, please ensure it's taller than 1mm to be printed clearly
Solid colours only. No gradients.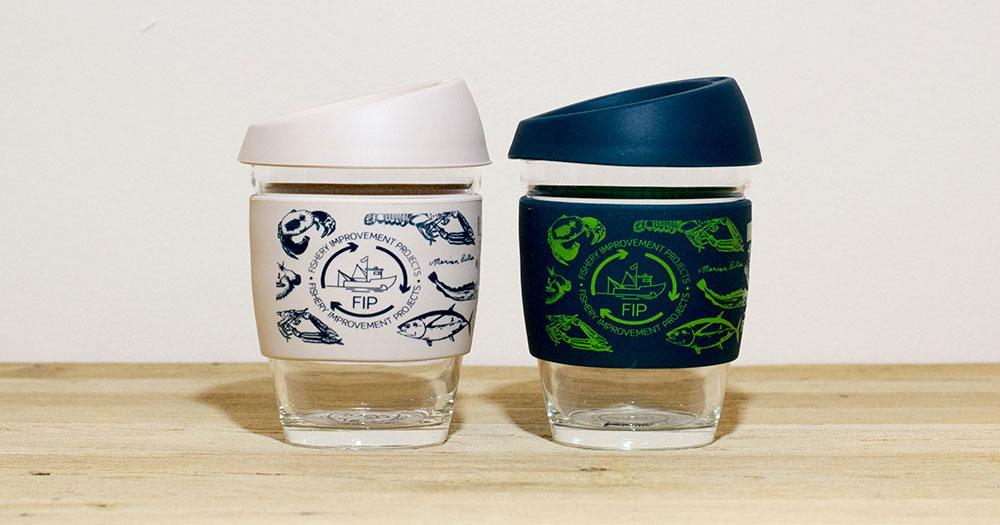 Print drawings and sketches on Reusable Glass Coffee Cups. (Logo 100mm wide)
"The whole customisation process was really easy with Uberstar. The prices and options were very clear. They provided digital mockups of our two logos on the Glass Coffee Cups and within 3 days of our initial enquiry we placed an order. We're really impressed with the communication and results, and wouldn't hesitate to order from Uberstar again." Pat, Dublin.
Want your logo on our coffee cups?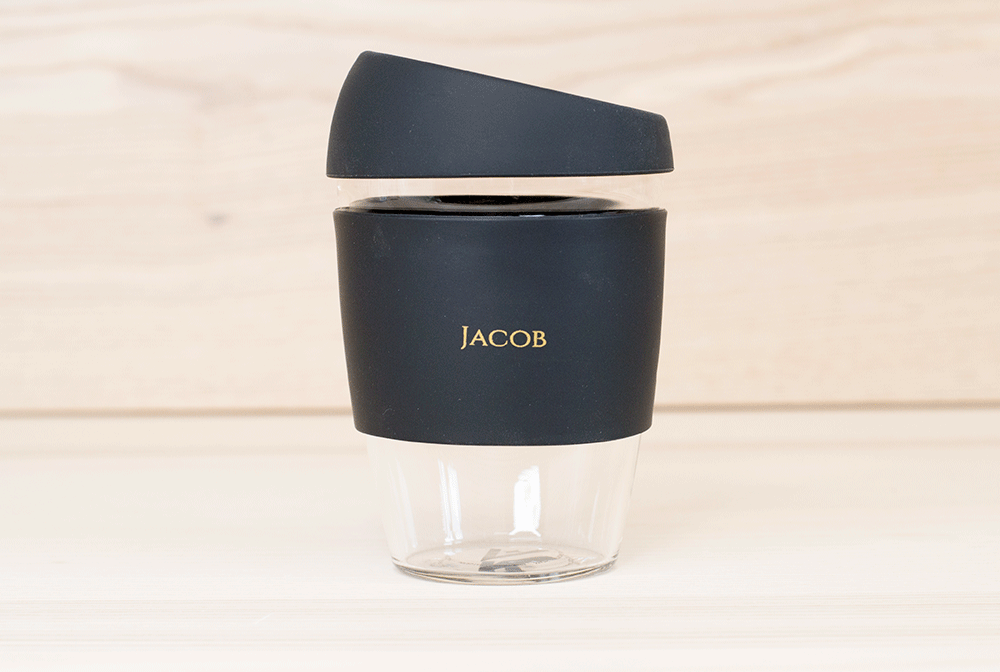 Print individual names along with your logo.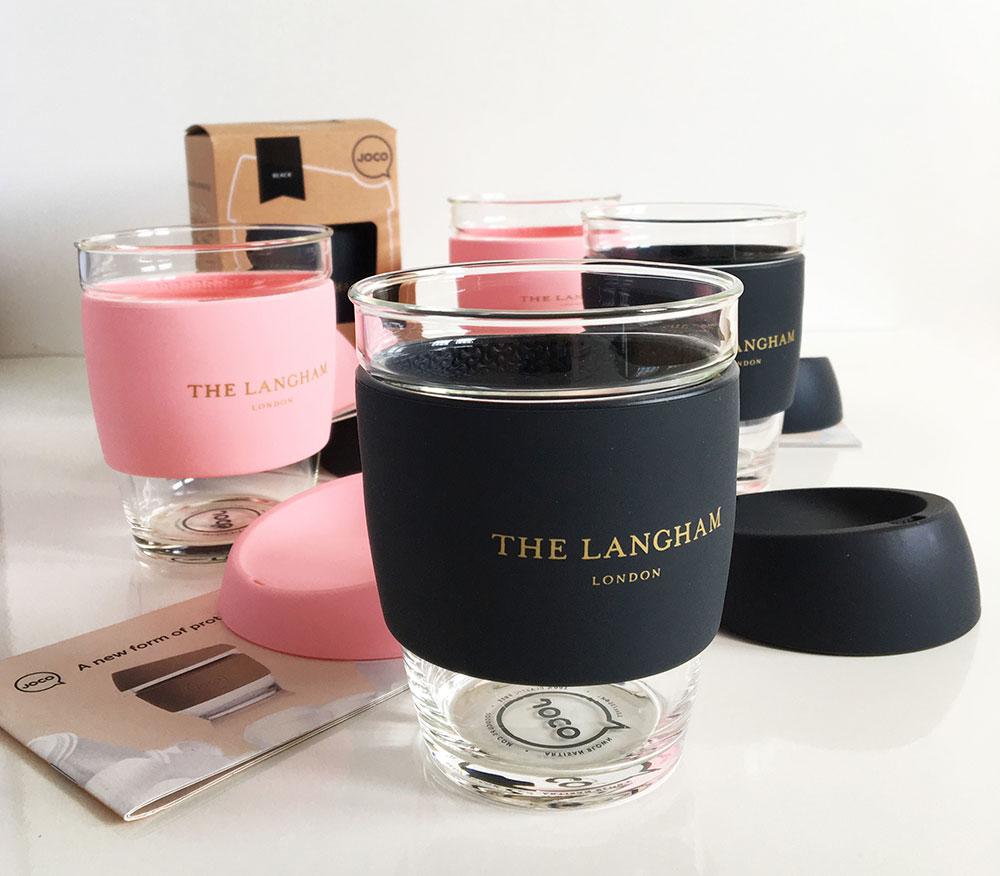 The Langham London logo 50mm wide. Metallic gold ink.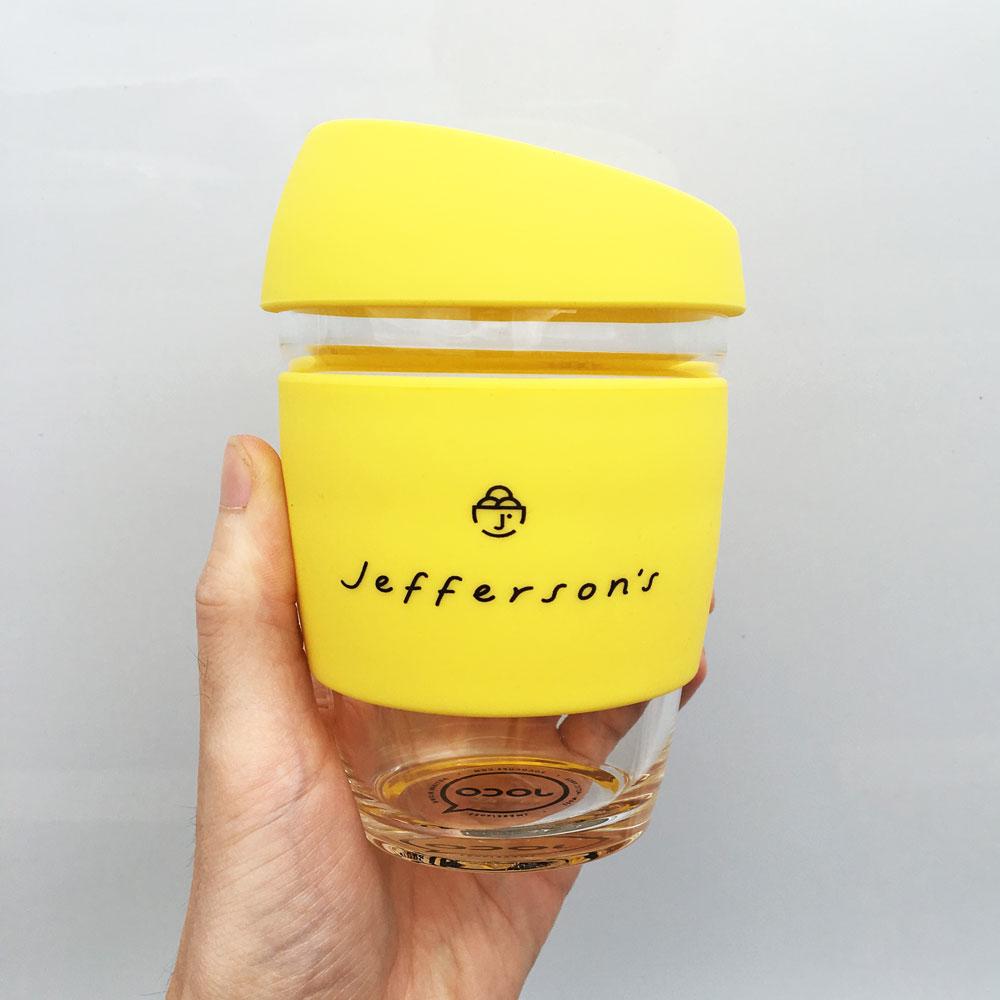 Jefferson's Ice Cream Parlour, logo 55mm wide, black ink.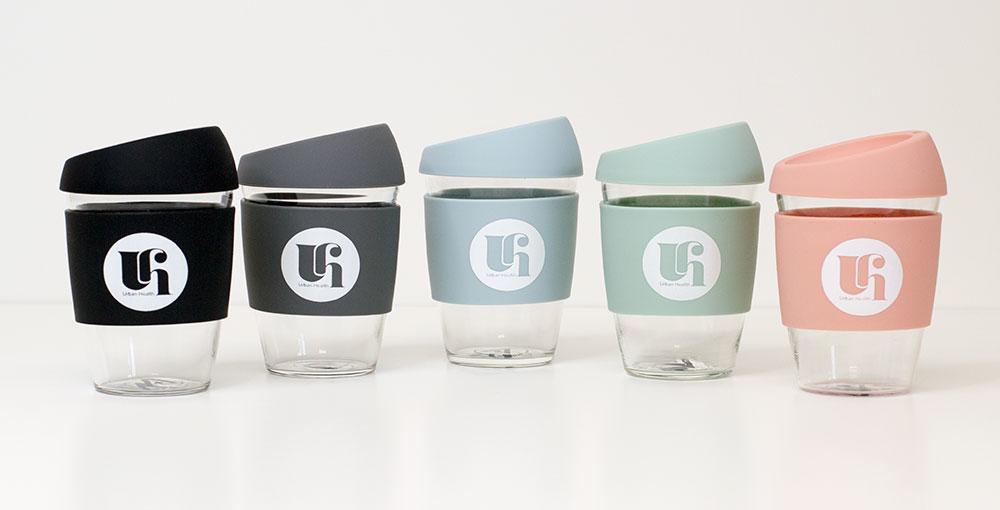 Urban Health, logo 40mm wide, white ink.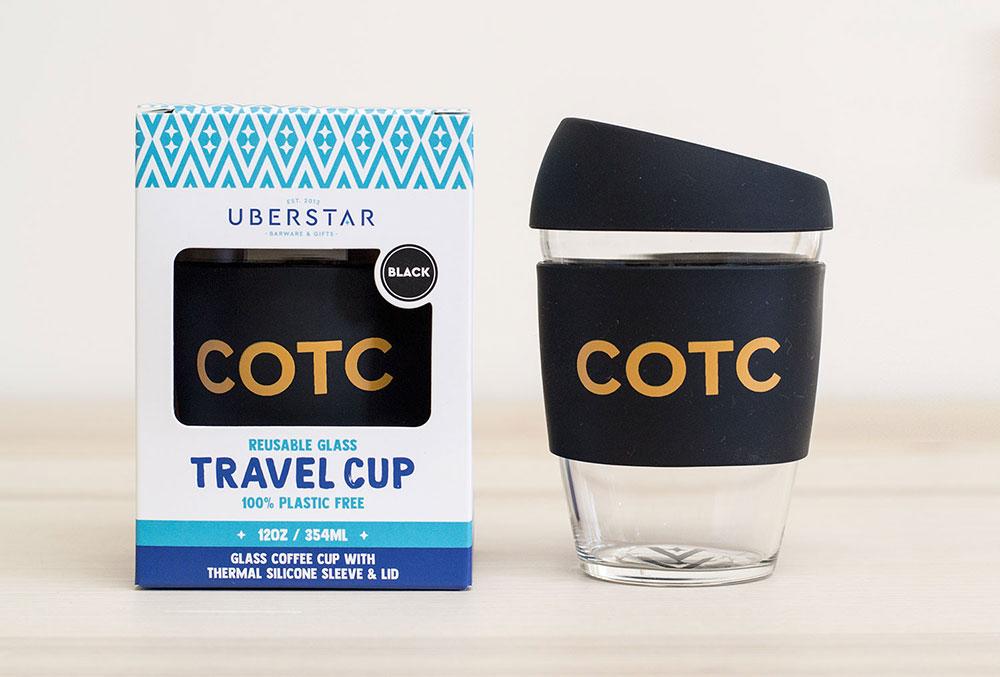 Coffee On The Corner, logo 60mm wide, Pantone 131C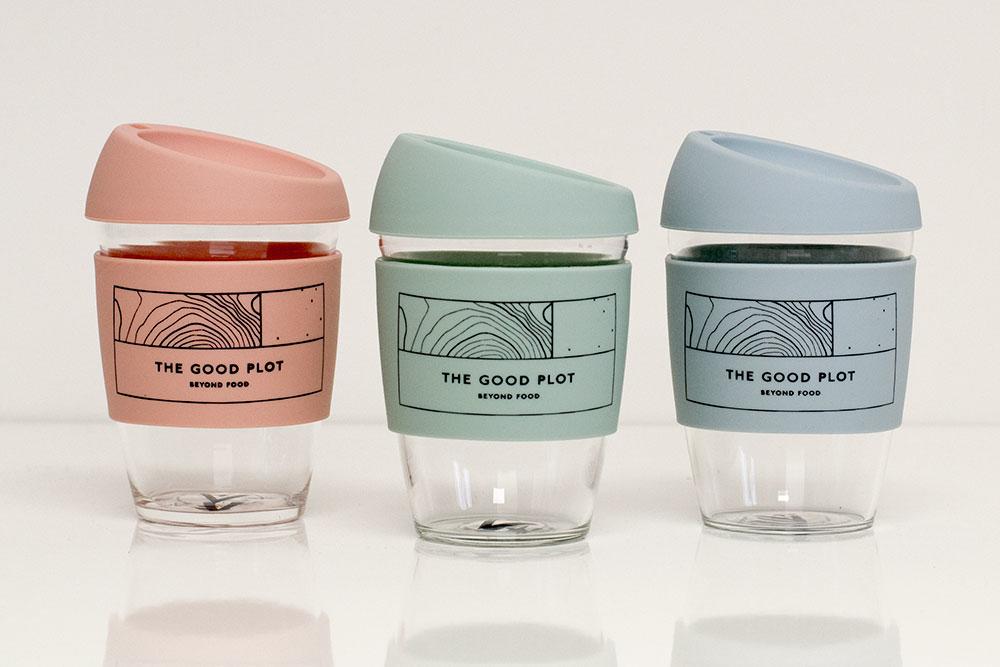 The Good Plot - Travel Cups: Blush Pink, Sage Green, Cool Blue, printed in black ink. 100mm wide logo.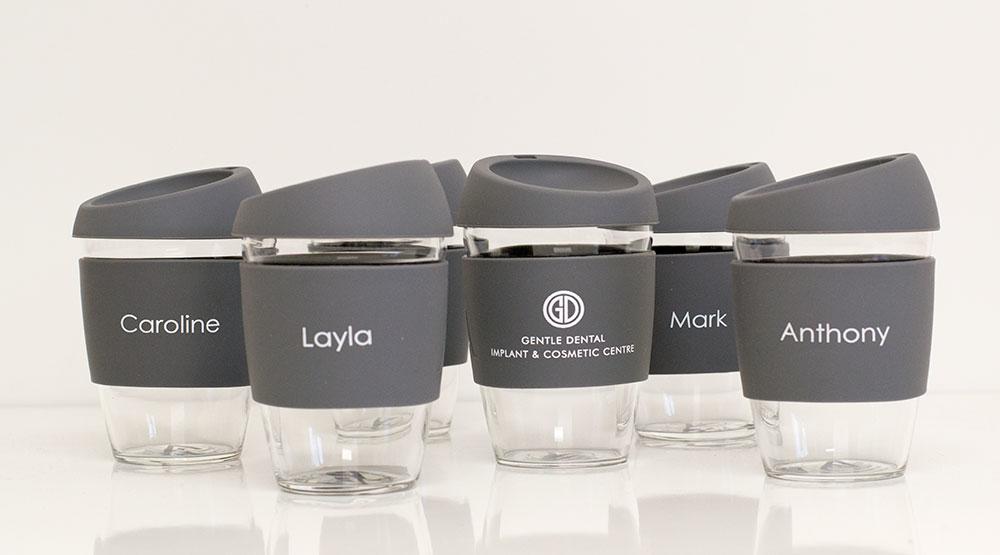 Gentle Dental Implant & Cosmetic Centre, printed in white ink. 65mm wide logo. Names printed (extra charge).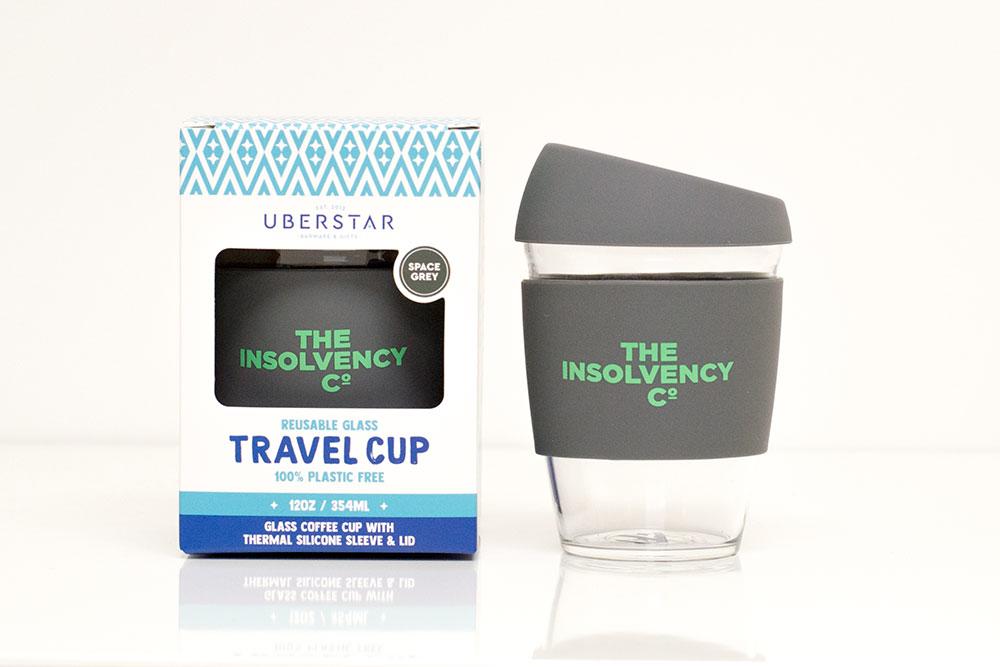 The Insolvency Company - Travel Cups: Space Grey, printed in 3385C Pantone Ink. 55mm wide logo.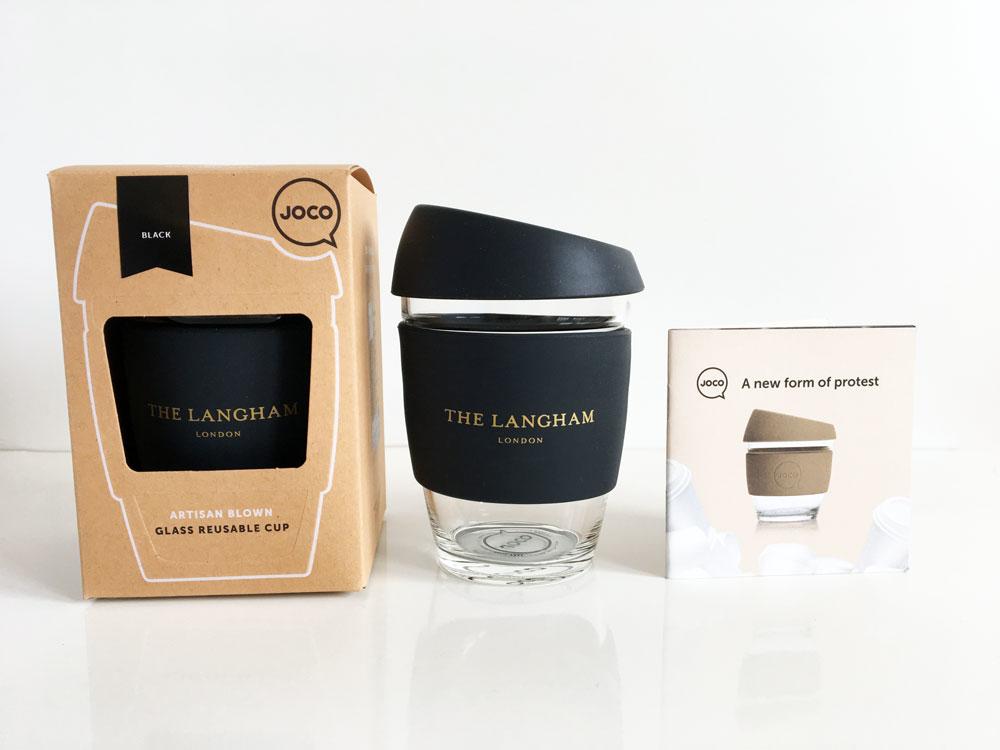 The Langham London logo 50mm wide. Metallic gold ink.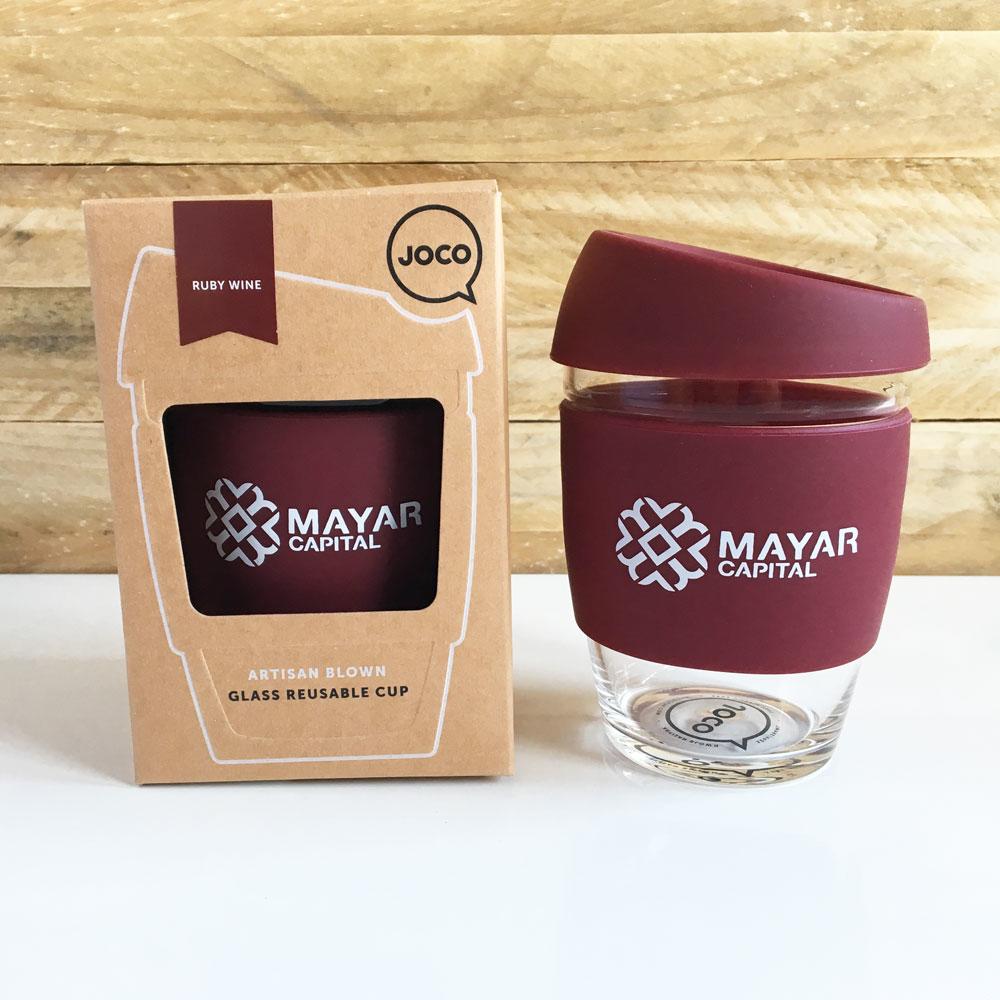 Mayar Capital logo 55mm wide, white ink.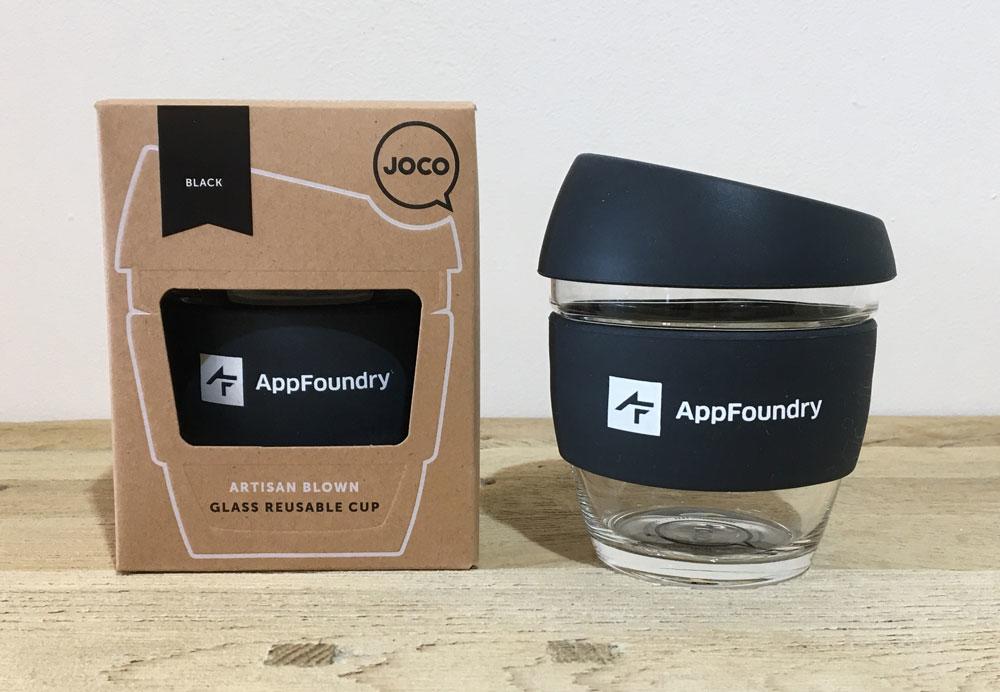 AppFoundry logo, 8oz JOCO Cup, 50mm wide, white ink.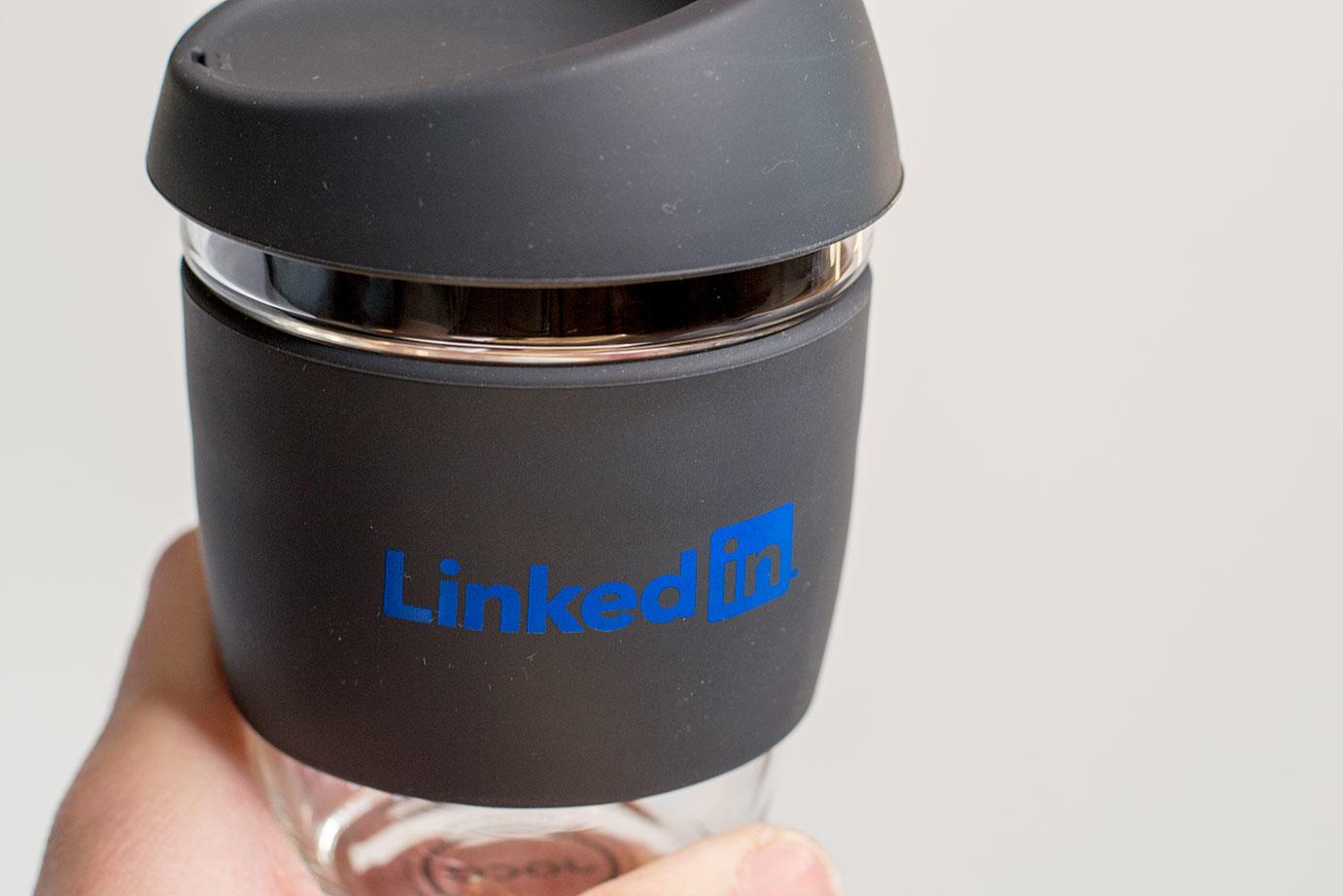 LinkedIn logo, 50mm wide, pantone 2383C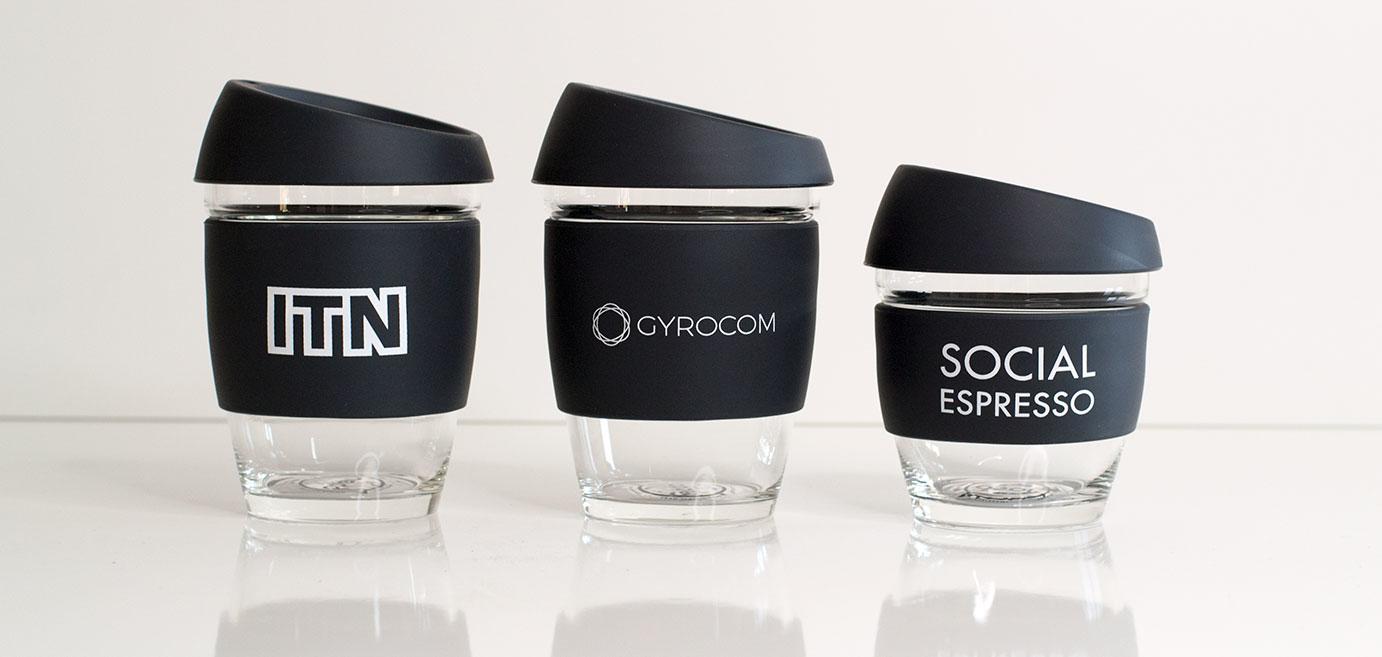 ITN logo 40mm wide. Gyrocom logo 55mm wide. Social Espresso logo, 8oz JOCO Cup, 45mm wide. All white ink.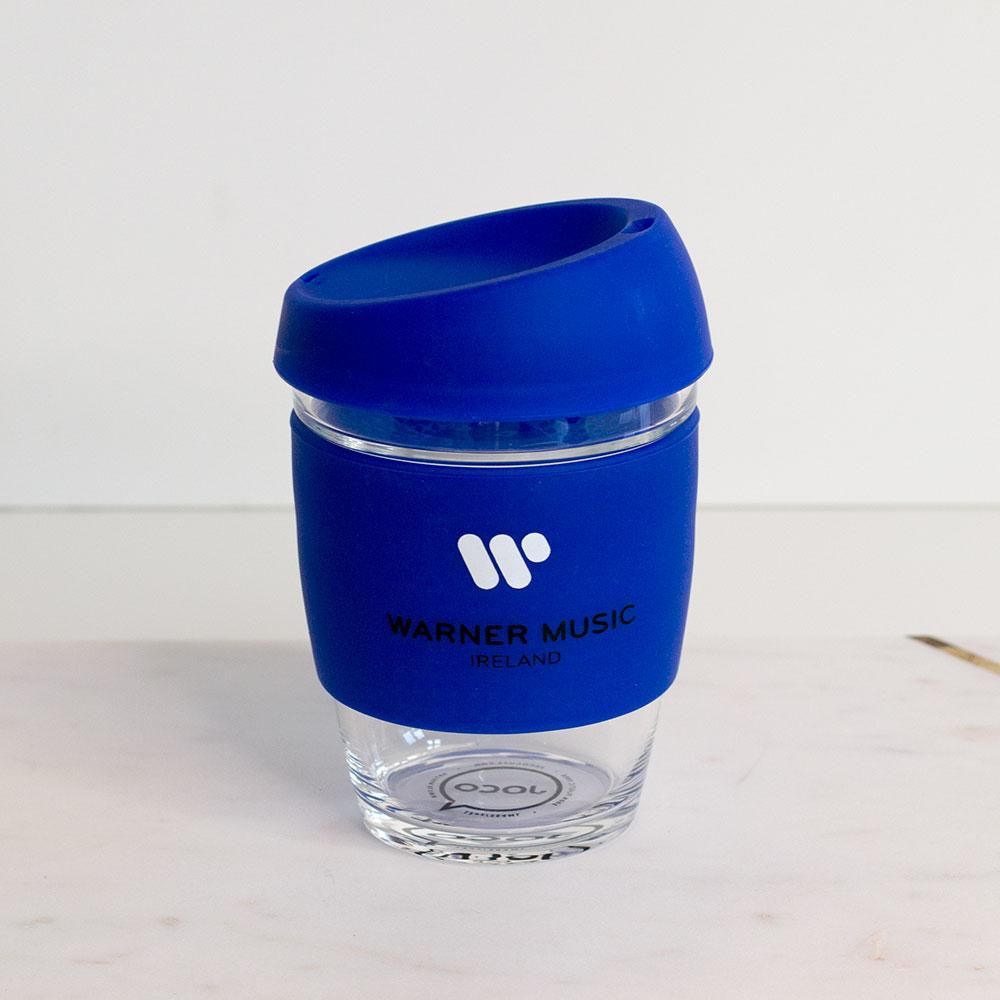 Warner Music Ireland logo, 50mm wide, two colour.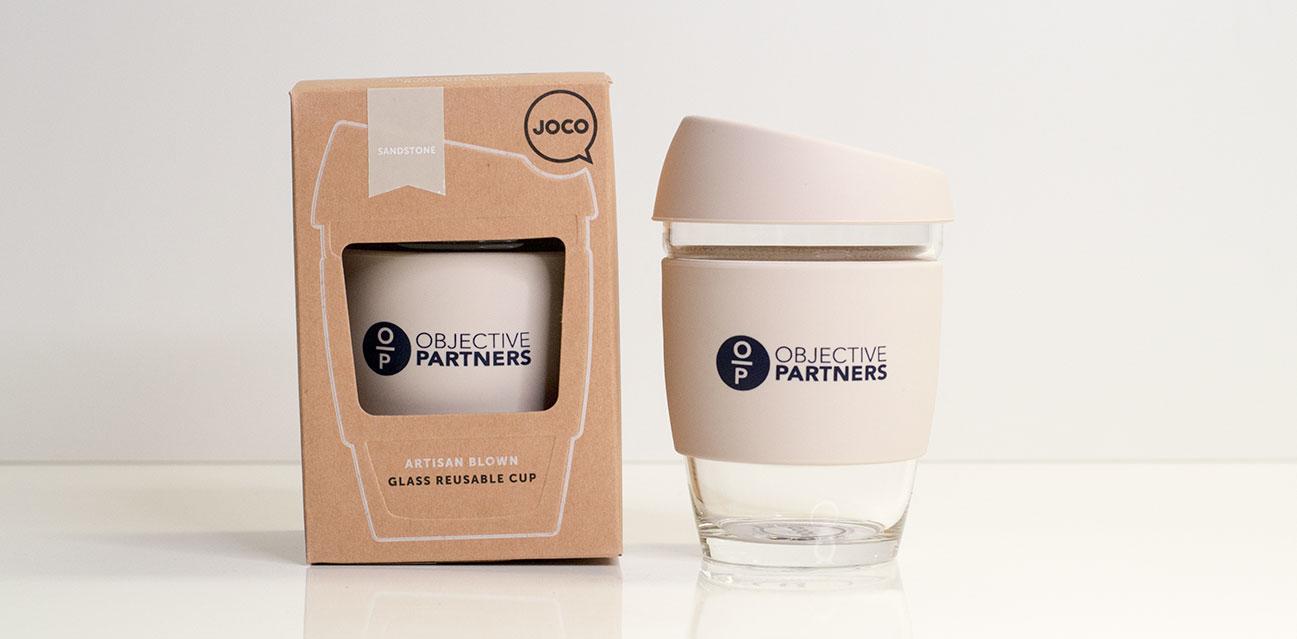 Objective Partners logo, 50mm wide. Pantone 2767 C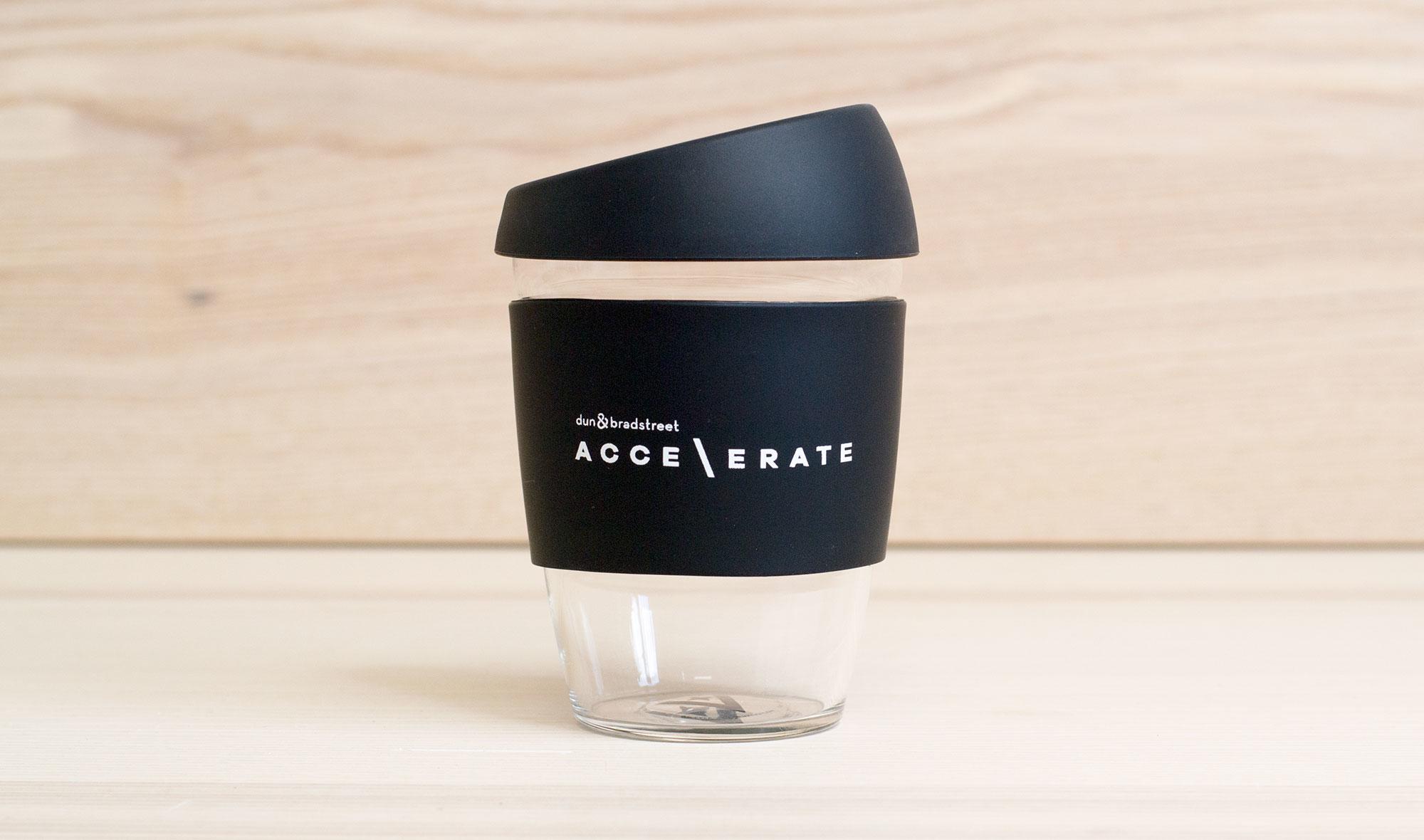 Dun&Bradstreet logo, 60mm wide.